Sadie Wells, RDN, CPT & The Wellness Practice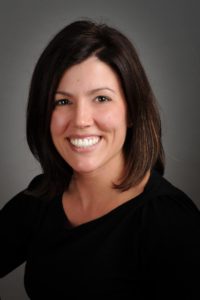 I am the founder of Chicago's premiere concierge nutrition practice, The Wellness Practice, LTD. Let me be the first to say, I'm not your typical dietitian! My unique professional and educational background allows me to approach your needs from a fitness-minded and holistic point of view. I practice with an integrated and personalized approach to nutrition, health and healing, to address the whole person and treat the underlying cause of health problems, rather than taking a band-aid approach.
I give evidence-based recommendations but presented in practical ways that you can actually do. I provide a highly customized experience for each of my clients…no cookie-cutter diet plans or fitness programs here! I meet you where you're at and help you find ways to incorporate more nutritious habits into your life so that you can feel your absolute best.
On a more personal level, I enjoy regular exercise to maintain fitness but I especially love all outdoor activities—hiking, biking, trips to the park—with my family. When I'm not working, I love getting my hands dirty in the garden, cooking healthy meals for my family, and tackling small DIY home renovation projects.
---
CERTIFICATION
I am a registered dietitian nutritionist (RDN) certified by the Commission of Dietetic Registration, the credentialing agency for the Academy of Nutrition and Dietetics. I am licensed in Illinois and have been in practice for 14 years.
I am also a certified personal trainer (CPT) by the National Academy of Sports Medicine and have been practicing for 8 years.
---
EDUCATION
I have a Bachelor of Science degree in Family & Consumer Science from Western Illinois University, majoring in dietetics and minoring in business management. I also completed a dietetic internship program at St. John's Hospital in Springfield, IL, which provided 1600+ hours of supervised practice experience necessary to become a RDN.
---
ADDITIONAL CERTIFICATIONS + TRAINING
• Nutrition (also required to complete 75 continuing education hours per 5-yr recertification cycle)
• Lipid Forum Conference (Vindico Medical Education, 2012)
• FirstLine Therapy Healthcare Practitioner Certification (Metagenics, Inc., 2008)
• Certificate of Training in Adult Weight Management (Academy of Nutrition & Dietetics, 2005)
• Fitness Training (also required to complete 20 continuing education hours per 2-yr recertification cycle)
• National Academy of Sports Medicine (NASM) Certified Personal Trainer (2009-present)
• CPR/AED Certification (American Heart Association, 2009-present)
• Muscle Activation Technique Jumpstart Trainer (2014)
• Golf Conditioning Specialist (2013)
• TRX Suspension Trainer Certification (2011)
• Kettlebell Strength Training Certification (2011)
---
PROFESSIONAL EXPERIENCE
I first practiced as an inpatient clinical dietitian for both pediatrics and adults at Memorial Medical Hospital. During my time as a clinical dietitian, I was responsible for the medical nutrition therapy of patients with cancer, cardiac disorders and rehabilitation, burns, trauma, infections, gastrointestinal disorders, food allergy, pulmonary disorders, feeding disorders, and obstetrics. I worked on multidisciplinary teams daily with doctors, psychologists, physical/occupational therapists, speech therapists, nurses, medical residents, and medical students.
As much as I loved the clinical setting, I soon realized there was an incredible need for preventative services particularly in the field of weight loss. In 2007 I took a leap of faith and decided to open my own private practice, The Wellness Practice, to better help people transform their lives through nutrition and lifestyle changes.
As a nutrition & fitness expert, I have counseled hundreds of clients primarily in weight loss, fitness, behavioral and lifestyle change, as well as disease prevention and management with a variety of concerns, including: weight management, fitness and sports, diabetes and glycemic control, cardiovascular disorders, food allergies, gastrointestinal disorders, detoxification programs, disease prevention, and wellness. I have also presented for numerous organizations, including New York Blower, Christian Brothers Services, South Suburban Dietetics Association, Peace Church, Chapterhouse, LLC., and Lisle-Woodridge Fire Departments. Additionally, I have also had the incredible opportunity and privilege of working with Chicagoland's premiere bariatric surgeon, Dr. Vafa Shayani, during two clinical trials involving the Allergan and Obalon weight loss devices.
Save
Save
Save
Save