"Practicing wellness a little bit everyday goes a long way"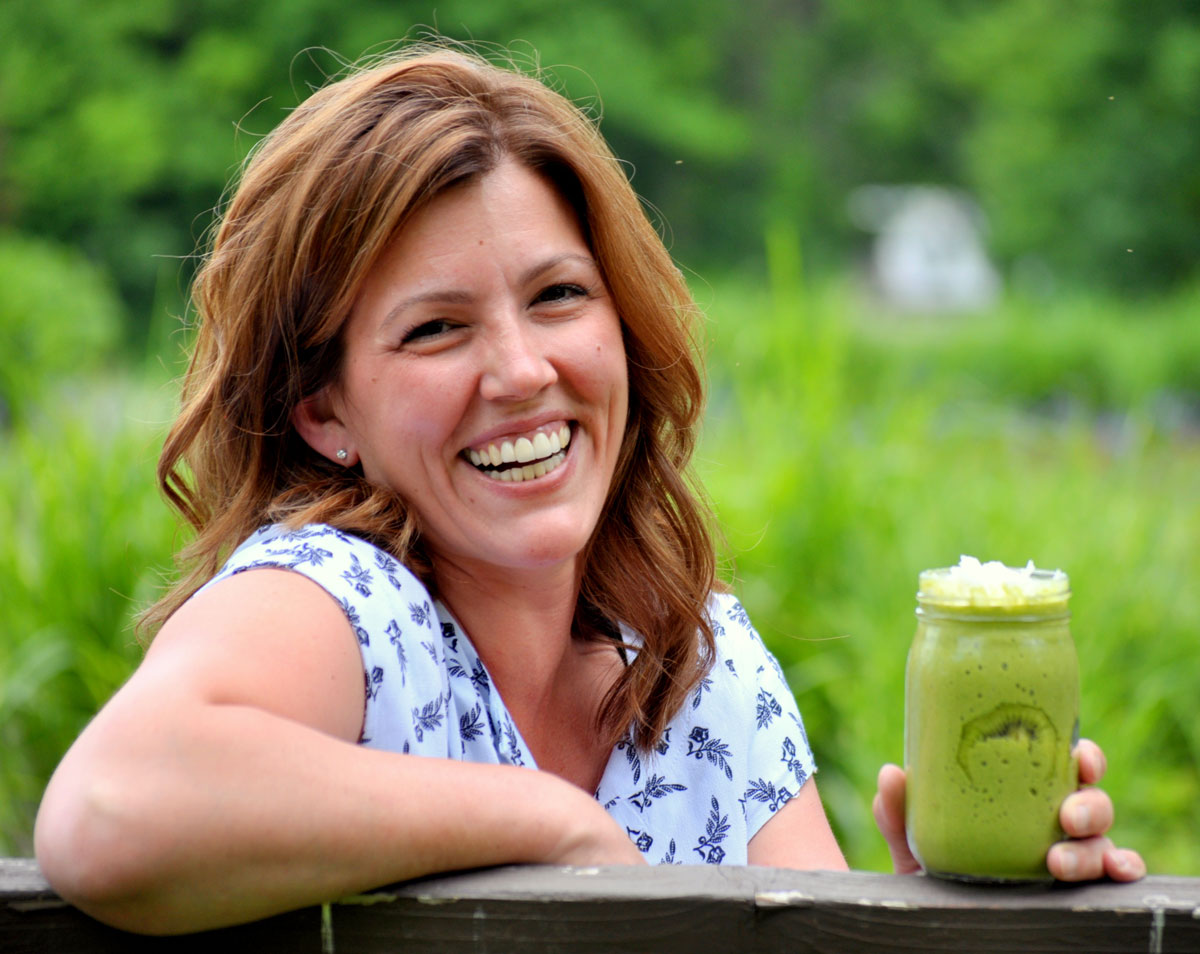 I'm so glad you found me and thank you so much for taking time to visit my website. I hope you are able to find what you are looking for!
I am a Registered Dietitian-Nutritionist and Certified Personal Trainer located in the southwest Chicago area offering both in-person and online nutrition and fitness training options! My passion is to help women get fit and healthy – no matter what the age.
Thank you for trusting me as your dietitian and fitness coach! I am excited to help you start (or continue) on your journey to health. Please take a minute to learn a little more about me below!

I am a wife, mom of two, entrepreneur, dietitian, personal trainer, and encourager of women.

I am stronger in many ways than I ever have been.

I am a lover of life and everything healthy.
But, I wasn't always this way….
Let's just say I was not born with the "long & lean" genes. I was not always confident. I struggled through my childhood and teenage years with body image, self-esteem, and confidence. It took me a while to learn to be comfortable in my own skin.
…fast-forward several years….
I married my college sweetheart after having our first child. I gained a ton of weight (55 lbs to be exact!) during the pregnancy but I ate relatively healthy and maintained a moderate level of physical activity and most of the weight eventually fell off…whew!
Then my husband was diagnosed with cancer. He is doing great now, but that was an extremely difficult time in our lives. Talk about stress! First came the stress and worry for his health and then the years of financial stress that followed.
…fast-forward another 10 years….
I was pregnant with our second child and despite my efforts to NOT gain so much, I gained a ton of weight (45 lbs this time!) again! I thought, ok, I KNOW what I need to do…or so I thought! It was much more difficult the second time around. I lost some weight, but not nearly enough and to further compound the issue, I was EXHAUSTED! All. The. Time.
Even if I had the energy, I felt I had no time for myself—to workout or even relax! I felt myself slipping into a downward spiral of caffeine and sugar just to get through my day and deal with the stress. My weight started to creep back up and I became even more tired and increasingly self-conscious.
I hit my breaking point, and decided enough is enough! I swore I'd never relive those teenage years. I wanted my body back and even more importantly, I wanted my energy back!! My family deserved more and I deserved better! So, I put myself on my own diet and in that process developed what is now the Body Revive Online Program. I kicked all the bad habits, lost the weight, had more energy than I'd had in years and I felt A-M-A-Z-I-N-G!
So why am I telling you all this? Because I get it! Life is full. Full of many things from work to family to your own personal needs. And, even despite what you know, often our own personal needs and attention get last priority. But it really doesn't have to be that way…
One of the most profound experiences we can go through in life is the journey of self-transformation. We all have the unique ability to reinvent ourselves an unlimited number of times. Mindset is everything! I believe EVERYONE has the ability to change at any time, at any age. You CAN revive your energy and make your body thrive again! My goal is to make sure every woman feels the joy I feel and know they DESERVE that joy too!
FEELING READY? NOT SURE? CONTACT US TO SET UP A FREE 15 MINUTE DISCOVERY CALL!
I first practiced as an inpatient clinical dietitian for both pediatrics and adults at Memorial Medical Hospital. During my time as a clinical dietitian, I was responsible for the medical nutrition therapy of patients with cancer, cardiac disorders and rehabilitation, burns, trauma, infections, gastrointestinal disorders, food allergy, pulmonary disorders, feeding disorders, and obstetrics. I worked on multidisciplinary teams daily with doctors, psychologists, physical/occupational therapists, speech therapists, nurses, medical residents, and medical students.
As much as I loved the clinical setting, I soon realized there was an incredible need for preventative services particularly in the field of weight loss. In 2007 I took a leap of faith and decided to open my own private practice, The Wellness Practice, to better help people transform their lives through nutrition and lifestyle changes.
As a nutrition & fitness expert, I have counseled hundreds of clients primarily in weight loss, fitness, behavioral and lifestyle change, as well as disease prevention and management with a variety of concerns, including: weight management, fitness and sports, diabetes and glycemic control, cardiovascular disorders, food allergies, gastrointestinal disorders, detoxification programs, disease prevention, and wellness. I have also presented for numerous organizations, including New York Blower, Christian Brothers Services, South Suburban Dietetics Association, Peace Church, Chapterhouse, LLC., and Lisle-Woodridge Fire Departments. Additionally, I have also had the incredible opportunity and privilege of working with Chicagoland's premiere bariatric surgeon, Dr. Vafa Shayani, during two clinical trials involving the Allergan and Obalon weight loss devices.
I developed my programs to teach you how to take care of YOU, get your energy back and leave the guilt behind! I want you to love the body you LIVE in!
The Wellness Practice . . .
is a concierge nutrition and fitness practice serving individuals, groups, and corporations. All of The Wellness Practice's programs are designed with the client in mind—highly customized meal plans and fitness programs, evidence-based knowledge and convenient tools necessary for easy implementation, and ongoing support for accountability and long-term success—while considering their social, financial, and medical needs.
Certification
I am a registered dietitian nutritionist (RDN) certified by the Commission of Dietetic Registration, the credentialing agency for the Academy of Nutrition and Dietetics. I am licensed in Illinois and have been in practice for 14 years.
I am also a certified personal trainer (CPT) by the National Academy of Sports Medicine and have been practicing for 8 years.
Education
I have a Bachelor of Science degree in Family & Consumer Science from Western Illinois University, majoring in dietetics and minoring in business management. I also completed a dietetic internship program at St. John's Hospital in Springfield, IL, which provided 1600+ hours of supervised practice experience necessary to become a RDN.
Additional Certifications + Training
• Nutrition (also required to complete 75 continuing education hours per 5-yr recertification cycle)
• Lipid Forum Conference (Vindico Medical Education, 2012)
• FirstLine Therapy Healthcare Practitioner Certification (Metagenics, Inc., 2008)
• Certificate of Training in Adult Weight Management (Academy of Nutrition & Dietetics, 2005)
• Fitness Training (also required to complete 20 continuing education hours per 2-yr recertification cycle)
• National Academy of Sports Medicine (NASM) Certified Personal Trainer (2009-present)
• CPR/AED Certification (American Heart Association, 2009-present)
• Muscle Activation Technique Jumpstart Trainer (2014)
• Golf Conditioning Specialist (2013)
• TRX Suspension Trainer Certification (2011)
• Kettlebell Strength Training Certification (2011)