PERSONALIZED PROGRAMS GET RESULTS!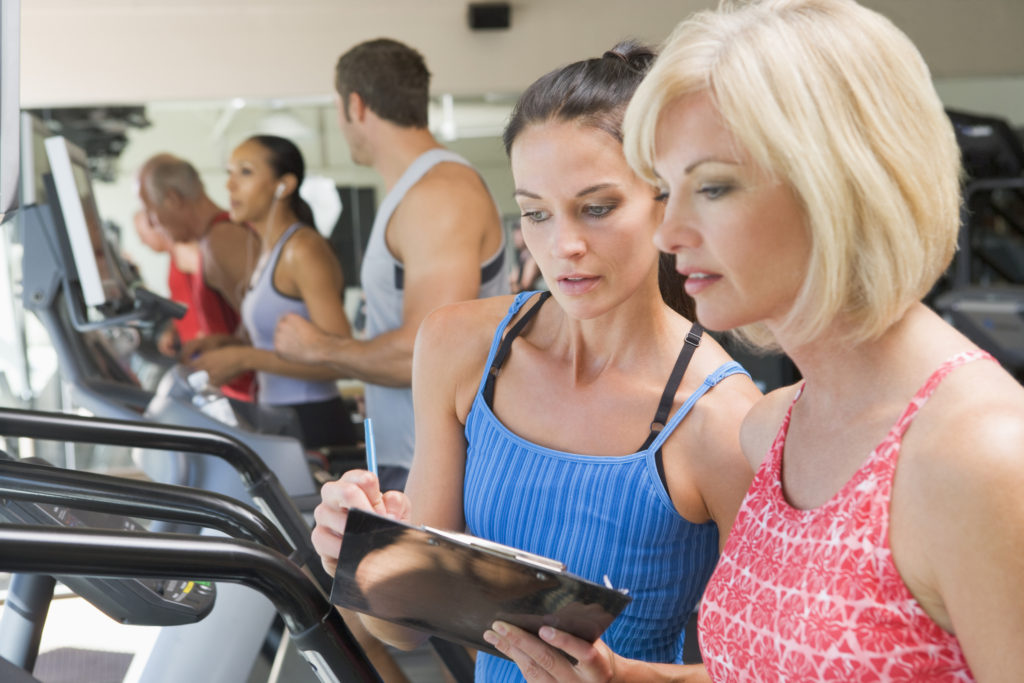 Regardless of whether you want to lose weight, tone-up, build muscles, run a race, increase energy, lower disease risk ... I can help you be successful! Your personalized workouts include cardio, strength training, flexibility, and stretching exercises for all fitness levels.
I will design a training program specifically for YOU based on YOUR assessment profile (including age, body composition testing, exercise history, fitness level, goals, available equipment, schedule availability, medical history, etc.). I utilize this information to develop your customized program so that you are always doing exercises that are just right for YOU. Programs are designed for all fitness levels, working out anywhere (home, gym, or on the road), and for use with a variety of exercise equipment, or even no equipment at all.
---
MOTIVATION, ENCOURAGEMENT, ACCOUNTABILITY = LESS BURNOUT & BOREDOM
Researchers have found that people who are accountable to a trainer are more successful in reaching their fitness goals and an exercise program is more successful if it includes variety and continually challenges the body to work hard. You'll receive encouragement and guidance to ensure the program is always working for you. Your workouts will include variety and frequent changes to keep your body from adapting and hitting a plateau, which can cause you to stop losing weight and/or gaining muscle. Nobody wants that!

---
PERSONAL TRAINING PRICING:
Individual Sessions:
$80 / Session
8 Sessions:
$75 / Session
16 Sessions:
$70 / Session
24 Sessions:
$60 / Session
---
NOW OFFERING VIRTUAL TRAINING!
At-home or at the gym, your trainer-made exercise plan is easy, flexible and fun. First, you'll answer a few simple questions about your goals, fitness level, and equipment availability. Each week you'll receive an email featuring cutting-edge workouts focused on helping you lose weight and tone up. Simply print the routine or pull it up on your smartphone - wherever you go!
Single Workout:
$30 / each
8 Bundle Package:
$25 / each
12 Bundle Package:
$20 / each
FEELING READY? LET'S GET STARTED TODAY!