20% off first-time orders + free shipping on orders over $49!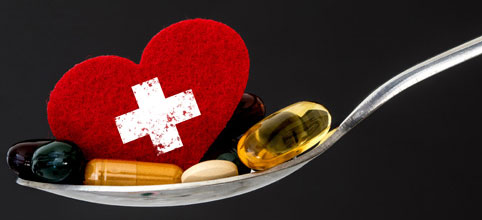 I offer a select assortment of professional-grade supplements that I have available in my office. For added convenience and greater selection, you can also shop my online store.
Below is a list of some commonly recommended supplements.
Asterisks (*) indicate item is often stocked in my office.
Multivitamins
PhytoMulti*
PhytoMulti with iron*
Multigenics Chewables
Wellness Essentials Active
Wellness Essentials Men's Vitality
Wellness Essentials Women
Wellness Essentials Women's Prime
Omega3's / Fish Oils
OmegaGenics EPA/DHA 500* (also comes in enteric-coated)
OmegaGenics EPA/DHA 720*
OmegaGenics EPA/DHA 300 Algae (vegan)
SPM Active
Vitamin D
D3 1000
D3 2000 Complex*
D3 5000
D3 Liquidme
Gastrointestinal Health
Herbulk
MetaFiber
Spectrazyme Complete
Spectrazyme Gluten Digest
Probiotics
UltraFlora Balance
UltraFlora Spectrum
UltraFlora Immune Booster
Metabolic Detoxification
Clear Change 28-day Program with UltraClear
(Plus, pH, or Renew product)
Clear Change 10-day Program with UltraClear
(Plus, pH, or Renew product)
Body Composition
Perfect Protein
ProGain
UltraBalance Protein
UltraMeal*
UltraMeal Daily Support (pea + rice blend)
UltraMeal Advanced Protein*
UltraMeal Cardio 360*
Ultra Energy bars
Ultra Protein bars
INTERESTED IN SUPPLEMENTS?
Visit my online store for supplements that will help you meet your specific needs so you can reach your best health possible.