A VIRTUAL GROUP PROGRAM TO ELIMINATE, NOURISH, AND SUPPORT YOUR BODY
Learn Diet and Lifestyle Changes to Improve Digestion, Gain Mental Clarity, & Revive Metabolism
Are you completely fed up with…
Fighting off cravings and feeling sluggish throughout the day, like all-day, everrrrryday?
Suffering from nagging digestive issues – you know the ones… acid reflux, bloating, gas, diarrhea or constipation?
Wondering what's causing your fatigue, brain fog, anxiety, depression, achy joints?
Feeling confused and overwhelmed by all of the conflicting information out there?
Being uncomfortable in your own body and frustrated with the scale, despite doing "all the right things"?
Get the answers you need and a plan that works to help manage your weight and digestive symptoms.
The Body Revive Program is for you if you…
Want to relieve your digestive problems and improve food tolerances once and for all.
Have consistent cravings, especially for sugar, caffeine, and carbs.
Want better sleep so you can quit the 3pm slump and feel energized throughout your day.
Have difficulty losing weight and suspect it's due to underlying gut issues.
Have tried other diets or treatments with no relief and still feel crappy.
NOURISH & REPLENISH YOUR BODy
Step 01:
Initial Cleansing
Eliminate potentially allergenic foods (aka "dump the junk") and decrease inflammation in your body.
Step 02:
Metabolic Detoxification
Give your overburdened digestive system a rest while providing critical nutrients to support liver detoxification.
Add back certain foods to see how they affect your body and help you achieve better health and lasting energy.
WHAT'S INCLUDED
The Body Revive Program is an easy-to-follow online program that will get you feeling better with more energy in just 28 days.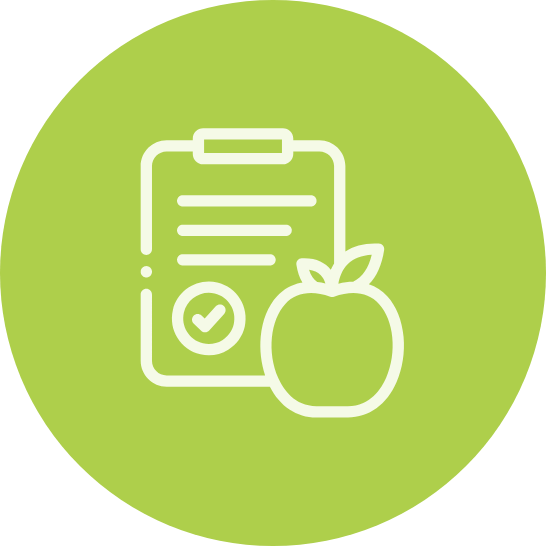 Hypo-Allergenic and Anti-Inflammatory Food Plan
Receive a clearly outlined program guide emphasizing low-allergenic, wholesome, nutrient-dense foods that support metabolic detoxification and healthy digestive processes. The program also incorporates an elimination phase for those who want to "challenge" certain foods to assess for intolerances. No calorie restrictions here!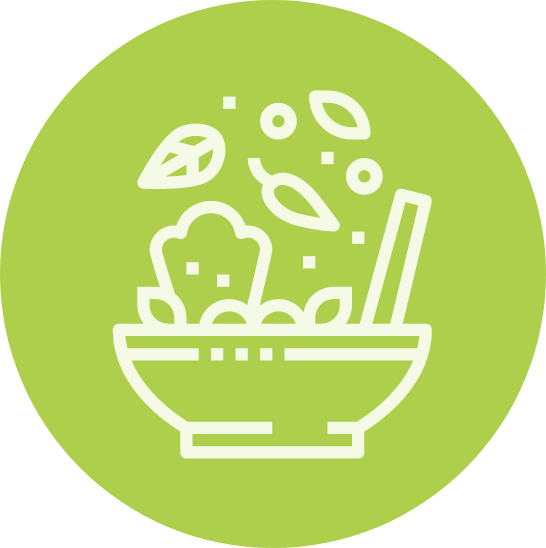 Sample Menus & Simple Recipes
Sample menus help provide simple recipes and non-recipe items into each phase of the program. Additional recipes are included for greater variety and options that your whole family can enjoy.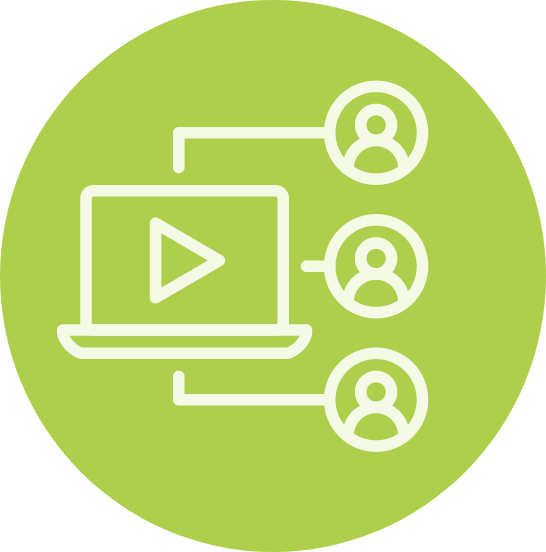 28-Days of Live Support
Full support, education, accountability, & daily coaching are provided to Body Revive community members.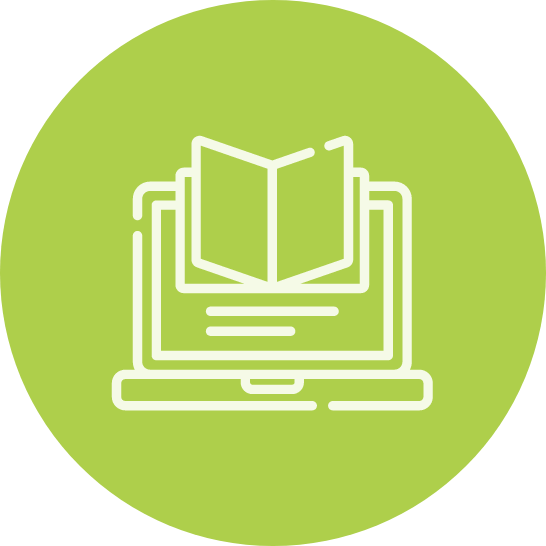 Lifetime Access to Materials
Download the program guidebook, menus, handouts and other materials.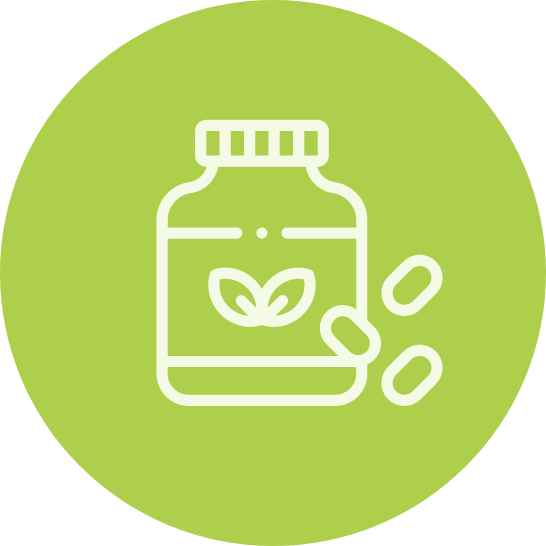 Discounts
Bundle and SAVE 20% on supplements when you choose the Body Revive program and Supplement Bundle package.
I'm Your Coach, Sadie Wells, RDN
I created the Body Revive Program because I suffered from progressing digestive issues, food intolerances, weight struggles, fatigue, and unexplained joint pains. So, I know how you feel! I've overcome my digestive dilemmas and I share what I've learned over the years to help myself and many others improve digestion and gut health.
Lost 20 lbs in 28 Days!
Goal Achieved: lost 20 lbs and decreased symptom score by 24 points!
"I learned that what used to be a need for desserts and sweets can be satisfied with wholesome low fat options and fruit. Many of the recipes were easy and prep was minimal. Lost 20 pounds in 28 days and I will continue to follow the lessons learned in the program."
Best I've Felt In Years!
Goal Achieved: Lost 10lbs and decreased symptom score by 14 points
Not only did the Body Revive program help me lose the 10lbs I've been wanting to get rid of for as long as I can remember, but this program has helped me feel the best I've felt in years!!! I have energy, a more focused mind, and my digestion is SO MUCH better!
Best I've Felt In Years!
Goal Achieved: Lost 13 lbs
"The benefits were excellent. Lots of folks asking about what I was doing and I look forward to sharing with them about your program. Even though we are done, we are sticking to probably 90% of it as the benefits are great. And honestly, after 28 days, it's not a problem to avoid the bad foods even when traveling for work. This has been very educational and also, not using it lightly, life changing for me. Thank you Sadie!"
I can feel improvement physically and mentally!
Goal Achieved: decreased symptom score by 11 points!
"This program reminded of the Mediterranean Diet but even cleaner. I think I eat very healthy but through this program I have learned how to take it to another level and I love it!!! Though the 28 days are over, I am still applying the guidelines I was asked to follow because I feel so great that I don't want to spoil this feeling! Thank you very much for letting me being part of it!"
BODY REVIVE SUPPLEMENTS
The Body Revive 28-Day Program featuring UltraClear Plus nutritional powder mix & AdvaClear® provides a more comprehensive approach to metabolic & digestive detoxification processes.
The recommended supplements are ideal for those who experience decreased vitality, individuals who eat a diet heavy in processed food and/or lacking in beneficial phytonutrients, or those who have a sedentary or high stress lifestyle. They are also ideal for individuals who scored greater than 50 on the Metabolic Detoxification Questionnaire.*
* These statements have not been evaluated by the Food and Drug Administration. This product is not intended to diagnose, treat, cure or prevent any disease.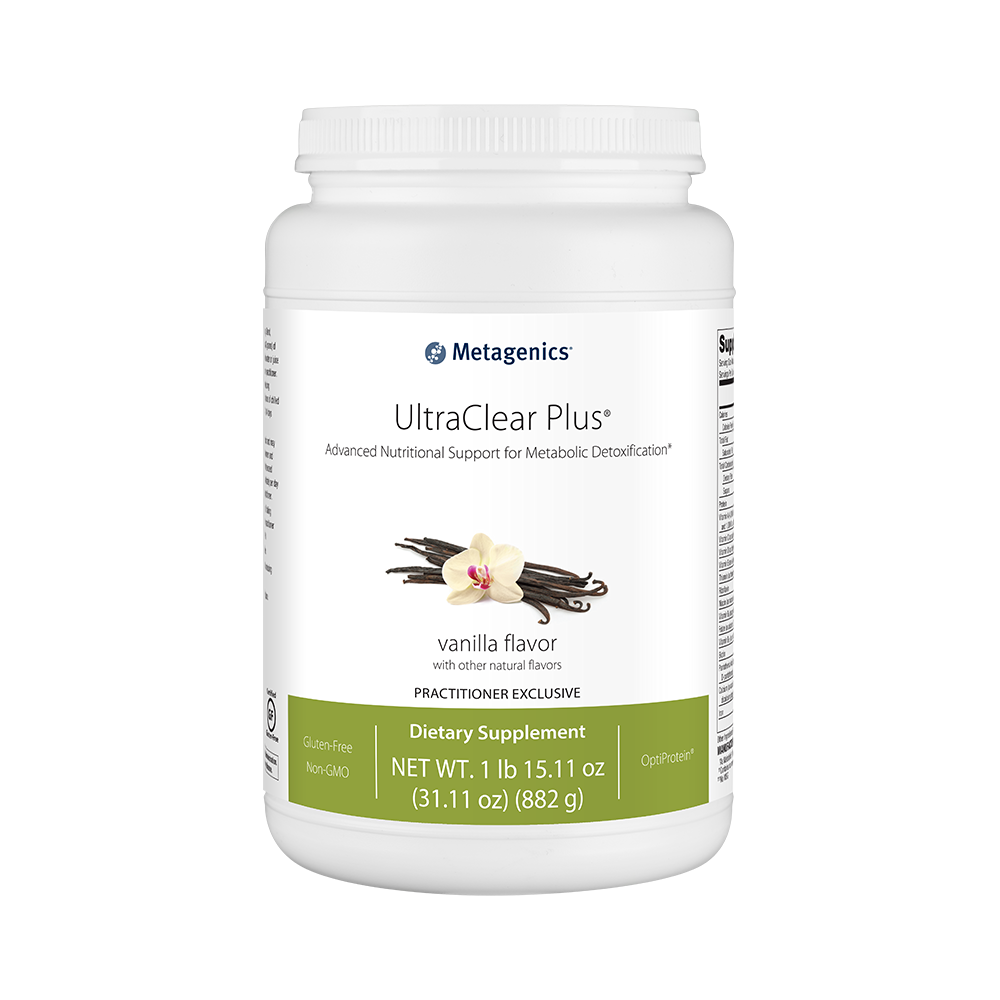 An advanced, specialized nutritional powder mix formulated for metabolic detoxification, with a focus on Phase II support for balanced detoxification.
View full product description
Features a low-allergy-potential rice protein base and is designed to help nutritionally support the detoxification of potentially harmful compounds by the liver and reduce exposure to food allergens

Supports Phase I and II detoxification, delivering nutrients to help enhance activities of several liver detoxification enzymes and antioxidants

Provides advanced support for a healthy intestinal lining
Caution: If pregnant or nursing, taking other nutritional supplements, or taking medications, consult your healthcare practitioner before use. To be taken under supervision of a healthcare provider. Keep out of the reach of children.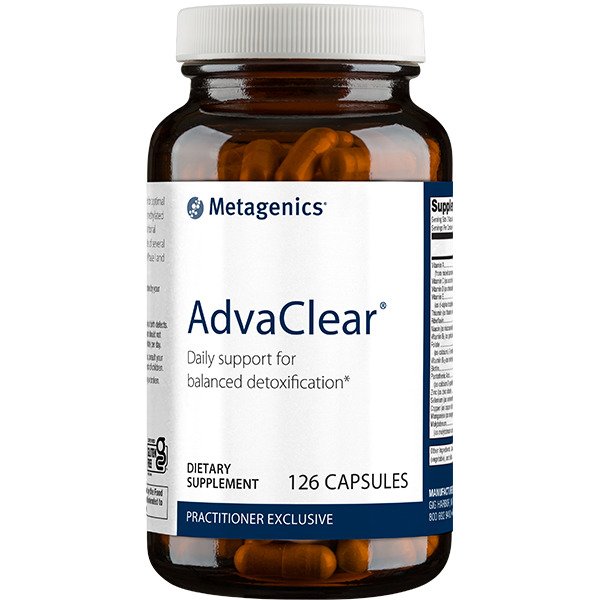 Supports balanced metabolic detoxification activity and provides antioxidant protection against free radicals.
View full product description
Delivers methylated vitamin B12 and folic acid along with nutrients designed to enhance the activities of several liver detoxification enzymes
Caution: If pregnant or nursing, taking other nutritional supplements, or taking medications, consult your healthcare practitioner before use. To be taken under supervision of a healthcare provider. Keep out of the reach of children.
What's Your Symptom Score?
Take the Metabolic & Digestive Detox Questionnaire
FREQUENTLY ASKED QUESTIONS
Where Does The Body Revive Program Take Place?
Online! You will have access to a portal with tons of resources. All communication will be through the portal.
Is This A Program Where I Will Need To Count Calories?
Nope! We do not provide personalized calorie or macronutrient recommendations, nor do we require tracking food intakes during the program. However, you are welcome to use a food tracker or journal of your choice if you'd like.
Can I Participate In This Program If I'm Diabetic Or Hypoglycemic?
Probably, but you should make this decision with the guidance of your healthcare practitioner to avoid upsetting your glucose/insulin balance.
Should I Discontinue Prescription Medications While Doing This Program?
No. Your healthcare provider (doctor) should carefully monitor your medications. The decision to change a prescription medication in any way can only be made in conjunction with your healthcare provider.
Can I Exercise While Doing The Program?
Yes, however, strenuous or prolonged exercise may be reduced during this program if you are restricting/reducing calories. It is advised to be mindful of your energy levels during the different phases of the program and include/exclude physical activity when appropriate. Adequate rest and stress reduction are also important to the success of your program.
Do I Have To Follow A Strict Meal Plan To Do This Program?
Body Revive comes with a clearly outlined program guide emphasizing low-allergy potential, wholesome, nutrient-dense foods to support metabolic detoxification and healthy digestive processes. It also incorporates an elimination protocol for those who want to "challenge" foods to better assess for allergies or digestive tolerance. Overall, the program will be less effective if you are not able to follow the dietary guidelines, however, there are many foods to choose from within the recommended food list, sample recipes, and weekly menus throughout the 28-day program.
**This program is not appropriate for those with eating disorders. This program may not be appropriate for those with multiple health conditions where another dietary approach may take precedence such as pregnancy, kidney stones, etc.
Can I Do This Program If I'm Gluten-Free, Dairy-Free, Vegetarian, Vegan, Or Have Other Food Allergies?
Yes! The Body Revive diet protocol emphasizes a hypo-allergenic diet designed to exclude common allergens such as: gluten, dairy, eggs, soy, and peanuts. It can be further customized to eliminate additional or known food allergies or sensitivities. Vegetarian/Vegan guidelines are also available.
Can I Participate In This Program If I'm Pregnant Or Nursing/Breastfeeding?
Unfortunately, no. A big part of the Body Revive protocol is UltraClear and AdvaClear supplement products, which have not been tested and therefore, not recommended at this time.
Can I Drink Alcohol While Doing The Program?
We suggest you avoid alcohol during the program as your body will prioritize metabolizing alcohol over any other process.
Do You Have a Refund Policy?
Because you receive access to the program upon registration, we do not offer any refunds. If you signed up for the program and if for some reason you are not able to complete the course, please contact us and we can try to accommodate you in a later group. However, we do not offer any type of partial refund.